What you will learn in this 11 minute webinar:
 
Dr. Zafeiriou's lab have generated Bioengineered Neuronal Organoids (BENOs) from hiPSCs, which consist of excitatory and inhibitory neurons as well as myelinating and non-myelinating glia.

After 40 days in culture, when the GABA neurons become inhibitory, BENOs develop complex network activity and exhibit plasticity.

The Maestro Pro multiwell MEA system provides an effective platform for continuously monitoring neural network formation in neural organoids.
About the presenter: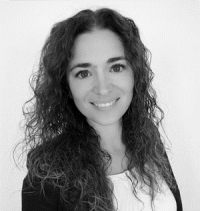 Dr. Zafeiriou is a Group leader at the Institute of Pharmacology and Toxicology, University Medical Center Goettingen. She completed her PhD degree at the National and Kapodistrian University of Athens and trained as a postdoctoral fellow at the Max Delbrueck Center for Molecular Medicine in Berlin. Her lab studies three-dimensional electrically excitable cell networks generated from human induced pluripotent stem cells. With a special focus in the brain and heart, they aim to understand how genetic alterations lead to network imbalance and consecutively to disease development such as epilepsy and arrhythmia.