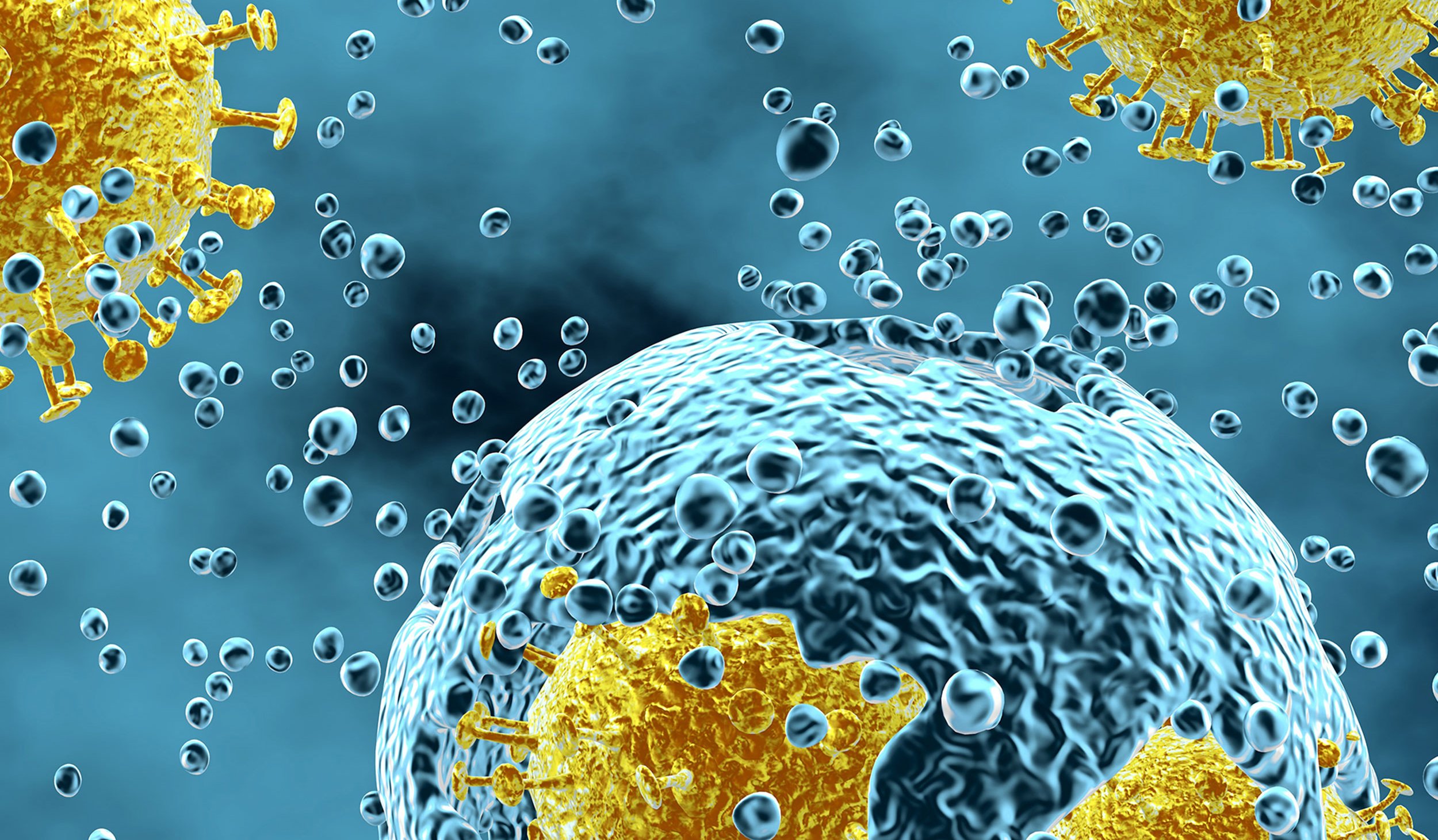 Request Information
Common approaches to measure a viral titer often rely on the quantification of cytopathic effect (CPE) in plaque assays or the calculation of the 50% tissue culture infectious dose, known as TCID50. However, achieving high levels of accuracy and reproducibility with these traditional methods can be challenging.
Axion BioSystems' Maestro Z, ZHT, Pro, and Edge systems offer impedance-based cell analysis for real-time, continuous, label-free monitoring of CPEs. Continuous data reveals the kinetics of in vitro viral infections for better understanding of viral CPEs without the time- and cost-intensive process of repeating multiple endpoint assays.
Monitor the Full Time Course of Viral Cell Killing
Calculate viral titers label free and in real time
>
COVID-19 is an infectious disease caused by the severe acute respiratory syndrome coronavirus 2, SARS-CoV-2. While early symptoms may present as relatively mild, they can develop into acute respiratory distress syndrome (ARDS) as the virus damages and disrupts healthy lung tissue. Axion BioSystems' Maestro impedance platform makes it quick and easy to monitor the full time course of viral cell killing.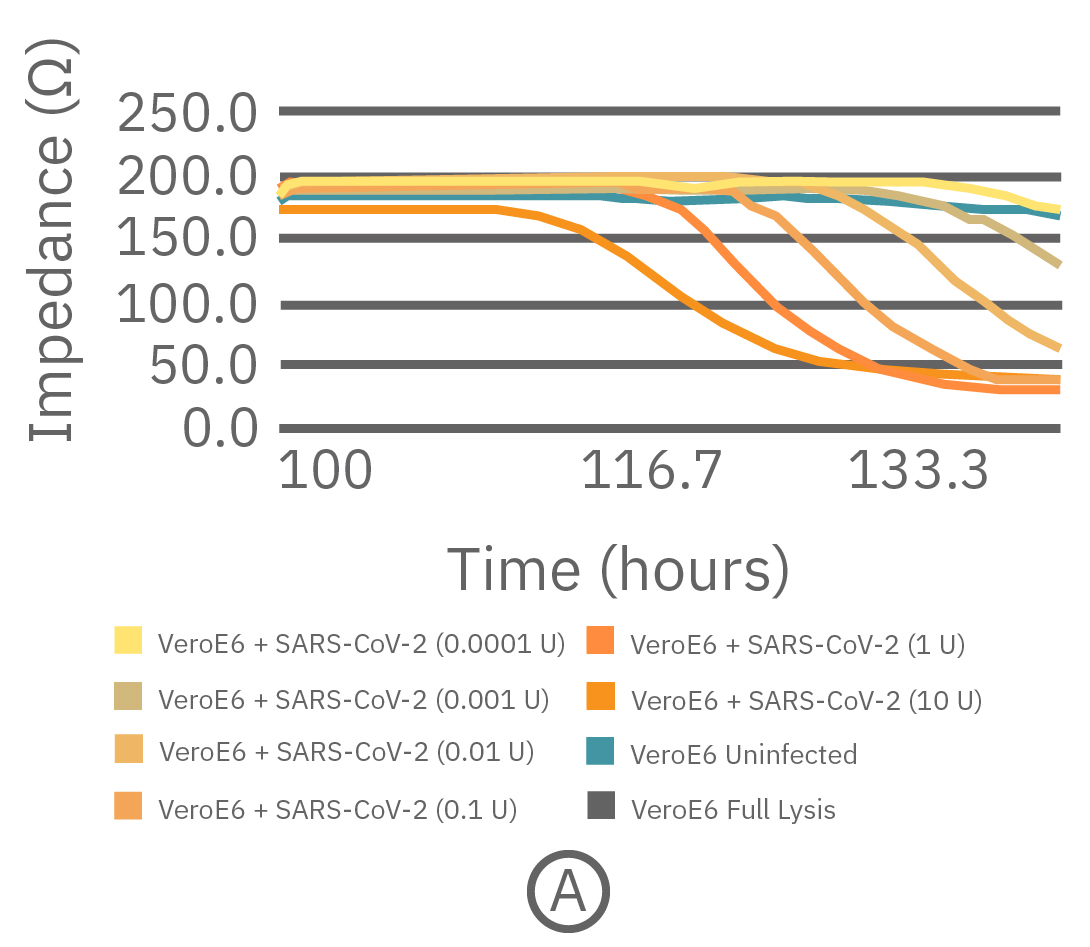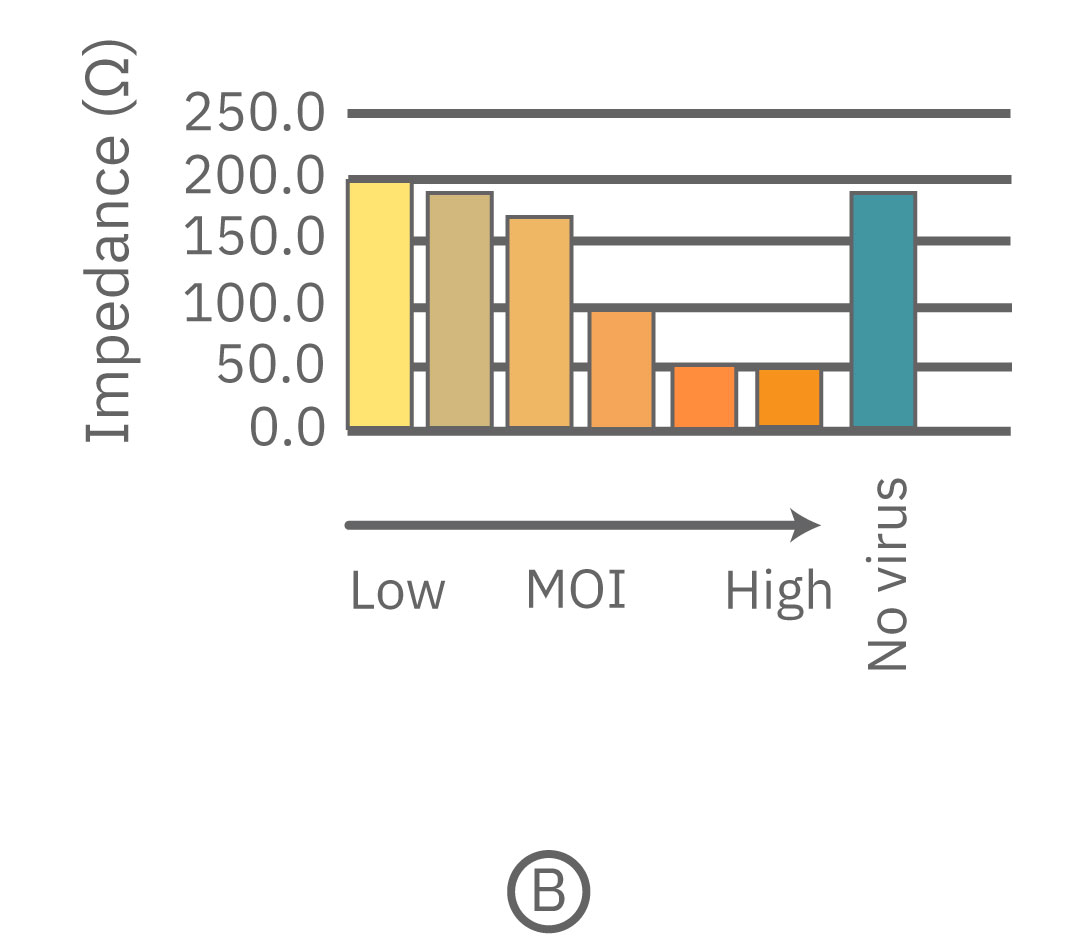 Vero E6 cells were seeded into the CytoView-Z 96-well plate and impedance was continuously monitored on the Maestro Z system. After 96 hours, different concentrations of SARS-CoV-2 virus were added to determine the lowest multiplicity of infection (MOI) that elicits cell death. (A) The full time course of cell death in response to varying amounts of SARS-CoV-2. (B) Bar graph of impedance at 130 hour timepoint (34 hours after treatment). The addition of the virus resulted in increased cell death in infected cells that correlated with increasing virus concentrations. Uninfected wells continued to show high impedance values, which indicates high cell viability. Data courtesy of Drs. Alex Jureka and Chris Basler at Georgia State University.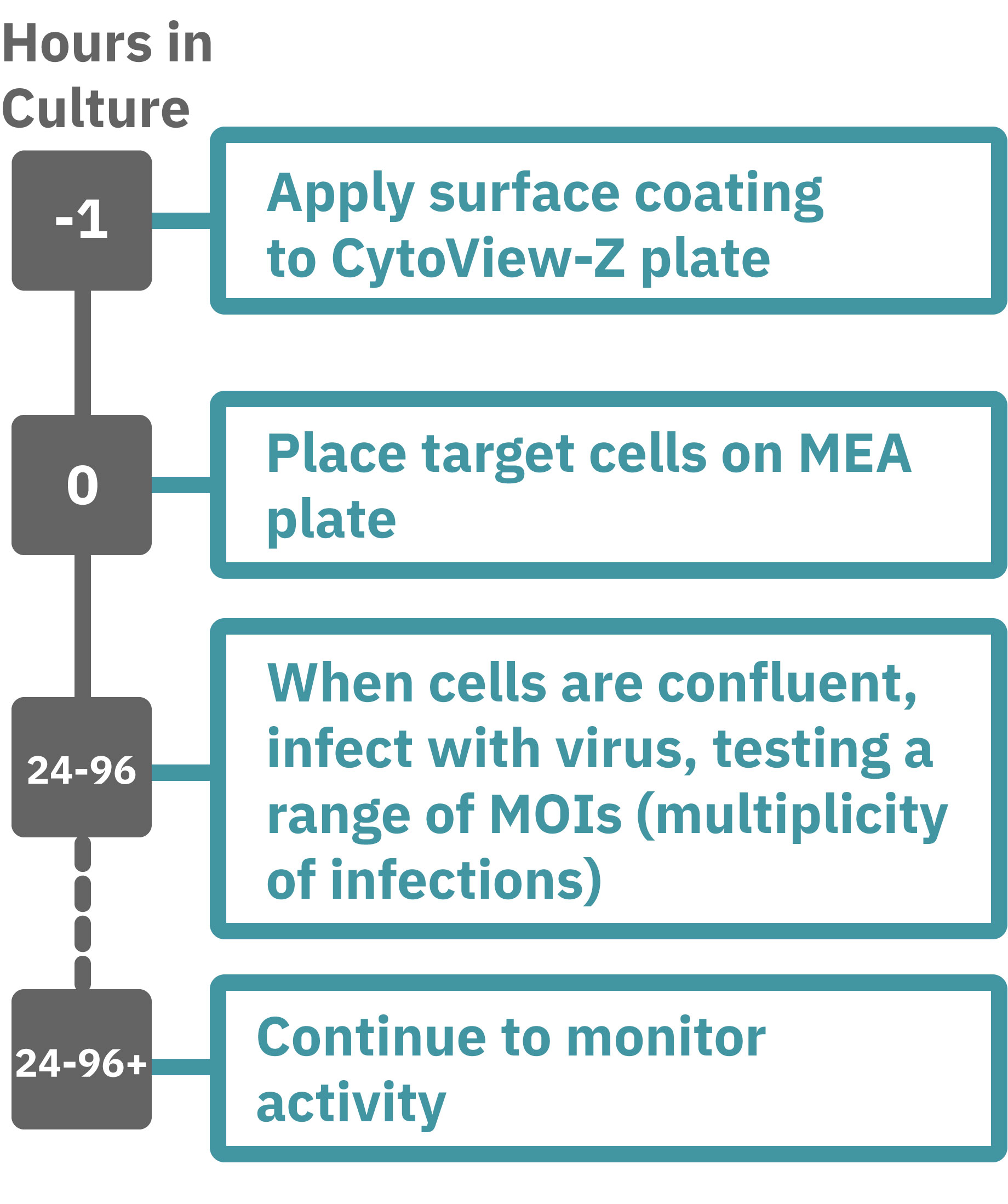 Getting started with Maestro Z, ZHT, Pro, and Edge couldn't be easier. Culture your cells in an Axion multiwell CytoView-Z plate (Day 0). Load this plate into the Maestro system and allow the environmental chamber to automatically equilibrate. Observe cells adhering to the plate and proliferating as changes in the recorded impedance signal (Hour 0 to 24-96). Add virus and antivirals, and track cytopathic effects (CPE) label free and in real time with the Impedance Module software.