Neural MEA
Header Image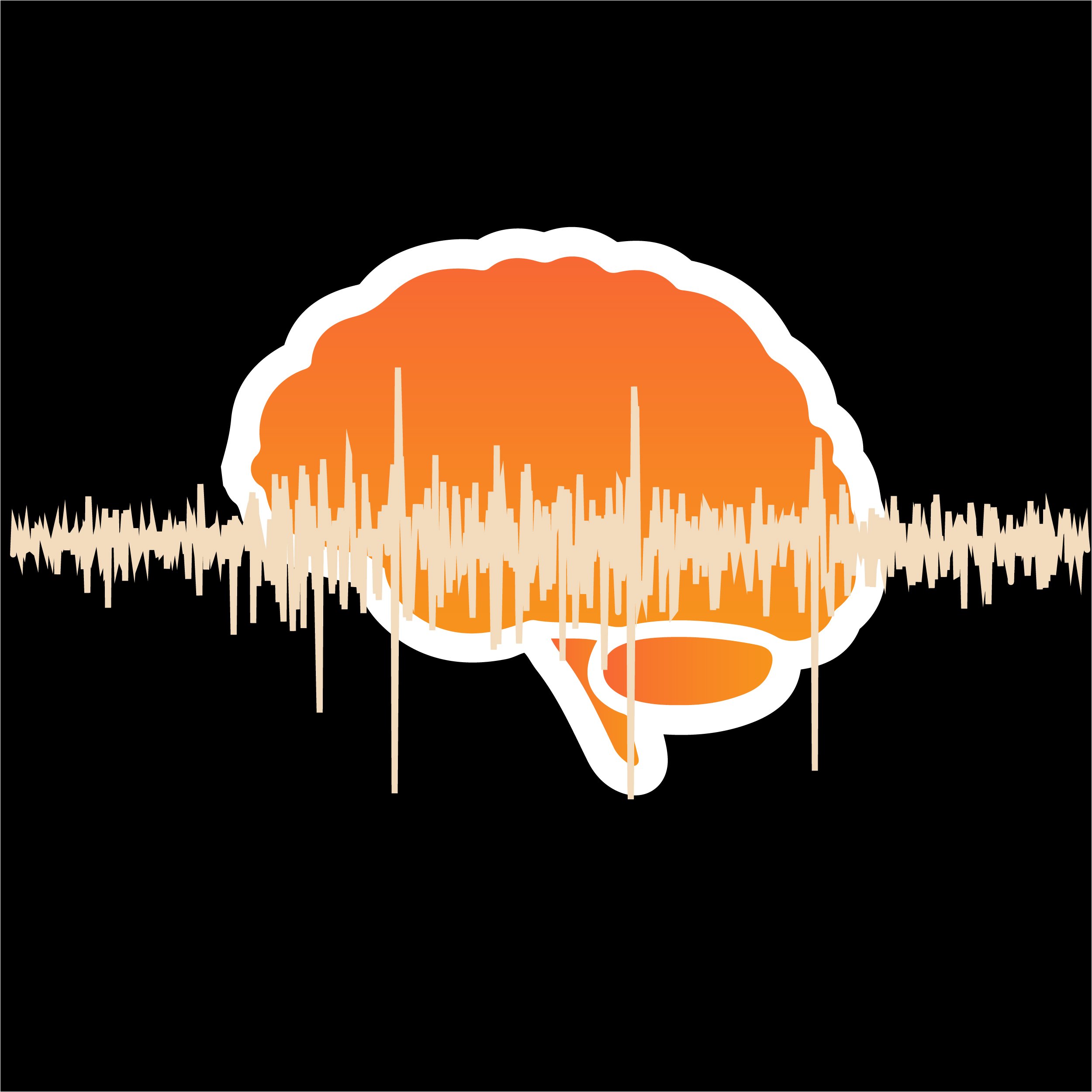 What is a microelectrode array (MEA)?
Microelectrode arrays (MEA), also known as multielectrode arrays, contain a grid of tightly spaced electrodes embedded in the culture surface of the well. Electrically active cells, such as neurons, are plated and cultured over the electrodes. When neurons fire action potentials, the electrodes measure the extracellular voltage on a microsecond timescale. As the neurons attach and network with one another, an MEA can simultaneously sample from many locations across the culture to detect propagation and synchronization of neural activity across the cell network.
That's it, an electrode and your cells. Since the electrodes are extracellular, the recording is noninvasive and does not alter the electrophysiology of the cells - you can measure the activity of your culture for minutes, days, or even months!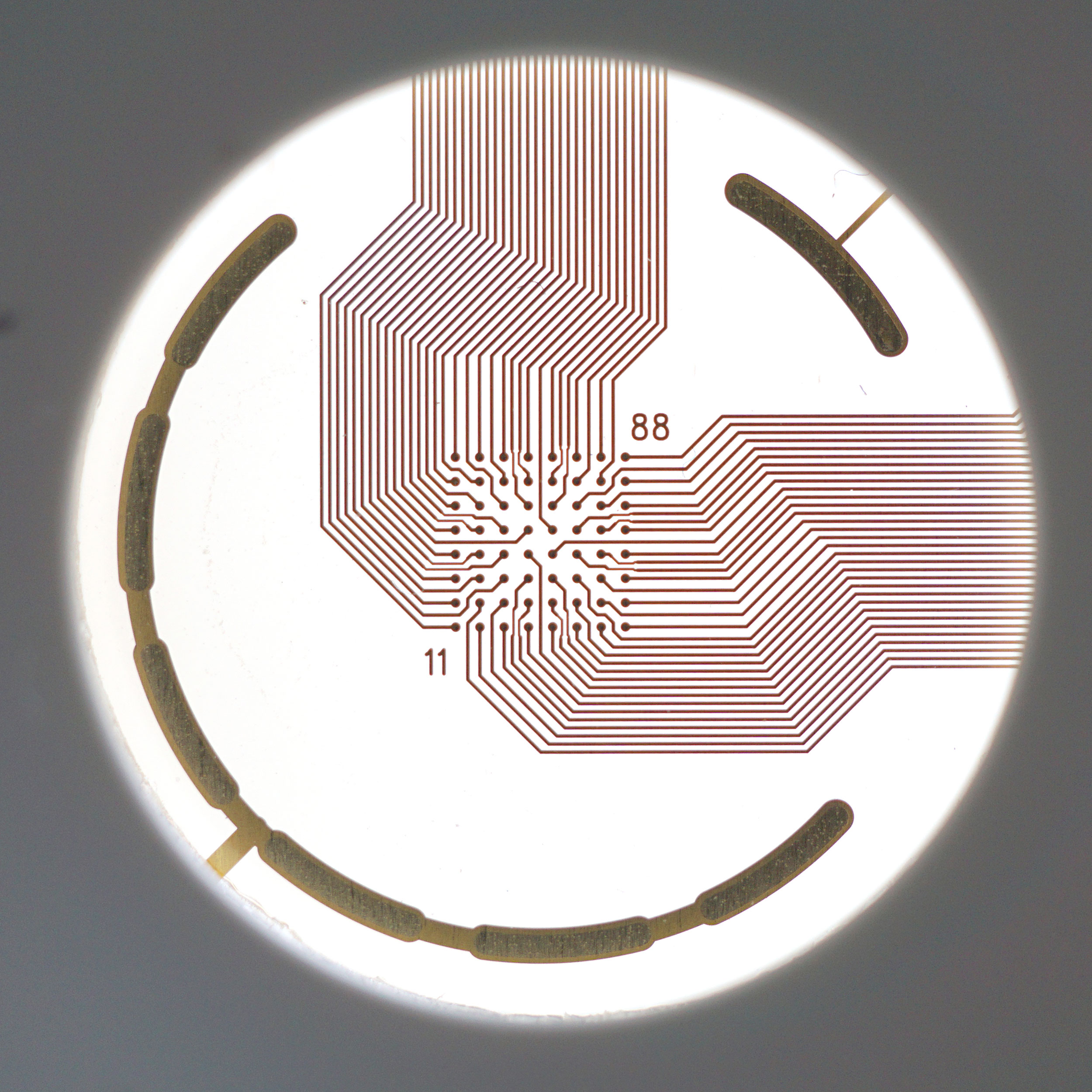 An MEA of 64 electrodes embedded in the substate at the bottom of a well.

Neurons attach to the array and form a network. The microelectrodes detect the action potentials fired as well as their propagation across the network.
Brain waves in a dish
Neurons communicate with other cells via electrochemical signals. Many neural cell types form cellular networks, and MEAs allow us to capture and record the electrical activity that propagates through these networks.
Neurons fire action potentials that are detected by adjacent electrodes as extracellular spikes. As the network matures, neurons often synchronize their electrical activity and may exhibit network bursts, where neurons repeatedly fire groups of spikes over a short period of time.
The MEA detects each cell's activity, as well as the propagation of the activity across the network, with spatial and temporal precision. Patterns as complex as EEG-like waveforms, or "brain waves in a dish", can be observed. Axion's MEA assay captures key features of neural network behavior as functional endpoints - activity, synchrony, and network oscillations.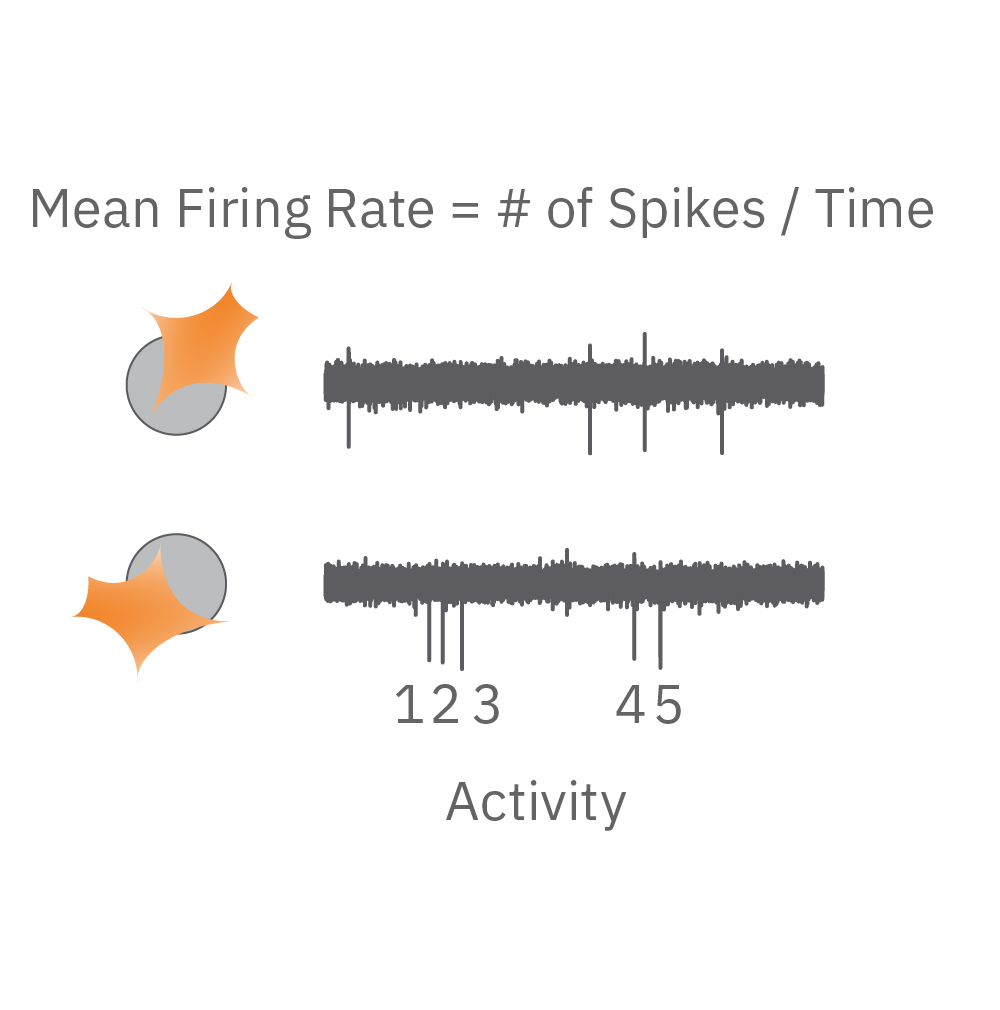 Action potentials are the defining feature of neuron function. High values indicate frequent action potential firing and low values indicate the neurons may have impaired function.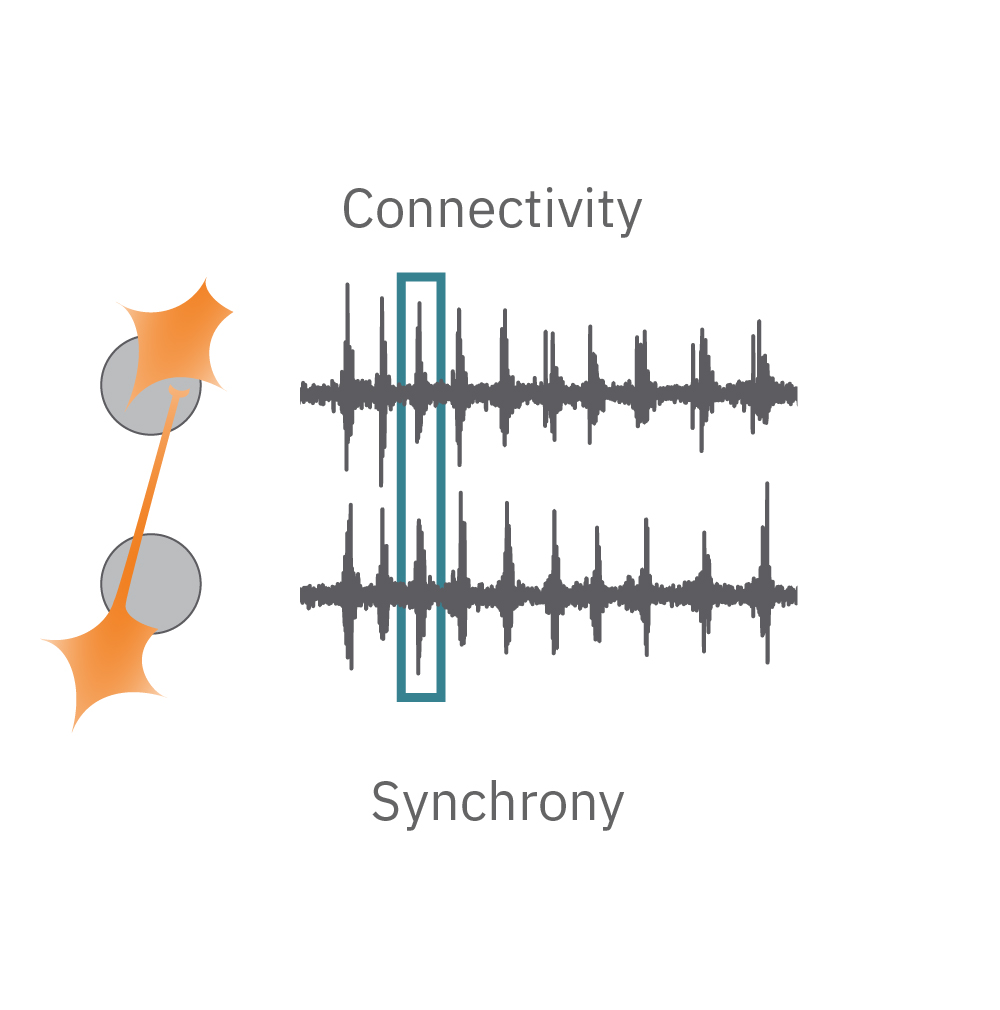 Synapses are functional connections between neurons. Synchrony reflects the prevalence and strength of synaptic connections, and thus how likely neurons are to generate action potentials simultaneously on millisecond time scales.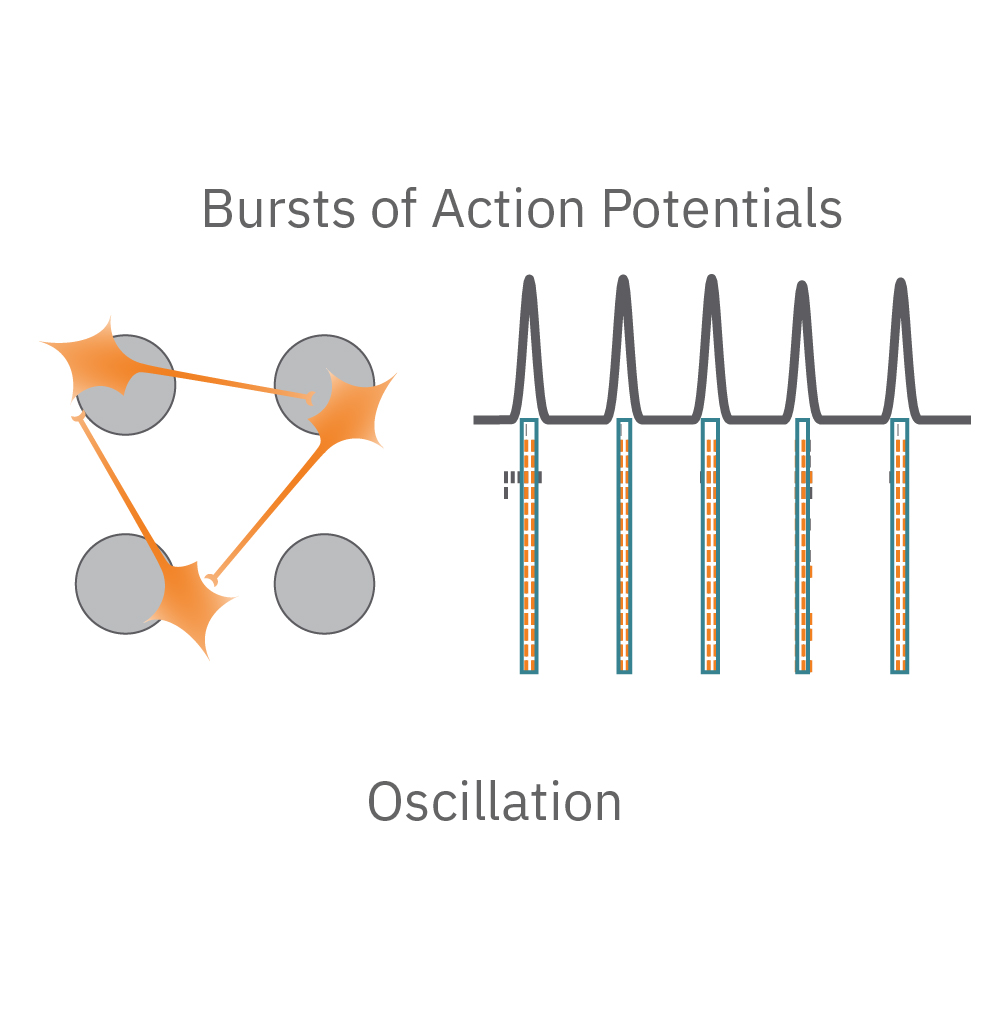 Network oscillations, or network bursting, as defined by alternating periods of high and low activity, are a hallmark of functional networks with excitatory and inhibitory neurons. Oscillation is a measure of how the spikes from all of the neurons are organized in time.
Do more with multiwell
Axion BioSystems offers multiwell plates, ranging from 6 to 96 wells, with an MEA embedded in the bottom of each well. Multiwell MEA plates allow you to study complex neural biology in a dish, from a single cell firing to network activity, across many conditions and cell types at once.