What you will learn in this 8 minute webinar:
Dr. Tomasello describes a novel electrophysiological technique for measuring neural activity in live zebrafish larvae.

This multielectrode array (MEA) based assay can be easily adapted by labs with no prior ephys experience.

The Maestro Edge system provides an effective platform for simultaneously measuring zebrafish brain and spinal cord activity and measuring drug-induced effects.
Summary:
Zebrafish are used extensively in disease modeling and drug development due to their high level of genetic conservation, associated disease phenotypes, and ability to rapidly reproduce. Though it is a useful model for neural development and neurological disease, achieving high quality electrophysiological readings from live zebrafish can still be a challenge. In this webinar, Dr. Tomasello, at the Whitehead Institute for Biomedical Research, describes an easy-to-use method to measure neural activity in living zebrafish larvae using microelectrode arrays, or MEAs, and demonstrates it by measuring responses to valproic acid in the brain and spinal cord.
About the presenter: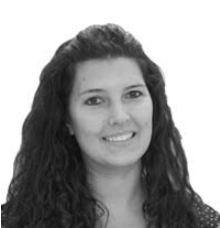 Dr. Tomasello is a Postdoctoral Fellow at the Whitehead Institute for Biomedical Research. She obtained her PhD in neuroscience from the State University of New York at Buffalo. Her current research focus on molecular changes in the brain underlying neurodevelopmental disorder, including 16p11.2 Deletion Syndrome and Rett Syndrome, and comorbidity of disrupted pain and Autism Spectrum Disorders. Danielle is the creator and founder of a STEM Mentorship organization called the Social Scientist.