What you will learn in this 12 minute webinar:
Prof. Basler's lab have identified four compounds that inhibit SARS-CoV-2 replication and disrupt viral replication centers.

Specific lipid metabolism pathways are critical for SARS-CoV-2 replication and show promise as therapeutic targets.

The Maestro Z system provides an effective platform for continuously monitoring virus replication and antiviral activity of compounds over several days.
Summary:
Severe acute respiratory syndrome coronavirus 2 (SARS-CoV-2) is the strain of coronavirus that causes COVID-19, the respiratory illness responsible for the COVID-19 pandemic. With over 22 million confirmed cases worldwide, and 750 thousand deaths attributed to the virus, antiviral therapies against SAR-CoV-2 are urgently needed. Compounds targeting cellular membrane biology and lipid biosynthetic pathways have previously shown promise as antivirals, and are actively being pursued as treatments for other conditions. In this webinar, Prof. Christopher F. Basler (Georgia State University), identifies two small molecule inhibitors of VPS34, an enzyme involved in cell membrane dynamics, as well as two inhibitors of lipid metabolism, that can suppress SARS-CoV-2 virus replication in human cells in vitro. 
About the presenter: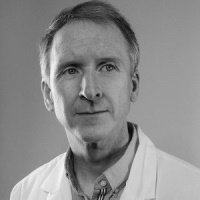 Prof. Christopher Basler is the Director of the Center for Microbial at Georgia State University. Basler became Professor of Microbiology at Icahn School of Medicine at Mount Sinai in New York City in 2013. He was elected Fellow of the American Academy of Microbiology in 2014. His major research interests are immune evasion and replication mechanisms of filoviruses and other emerging RNA viruses, including SARS coronavirus 2. Notable achievements include the identification and characterization of mechanism of immune evasion by Ebola virus and Marburg virus.