Axion BioSystems' family of live-cell analysis tools offers user-friendly solutions for continuous, noninvasive monitoring of in vitro cell models on your benchtop or inside your incubator. Axion's innovative products are designed to accelerate scientific breakthroughs and simplify workflows in any lab.
Explore your options and imagine how Axion's next-generation live-cell analysis platforms can transform your research.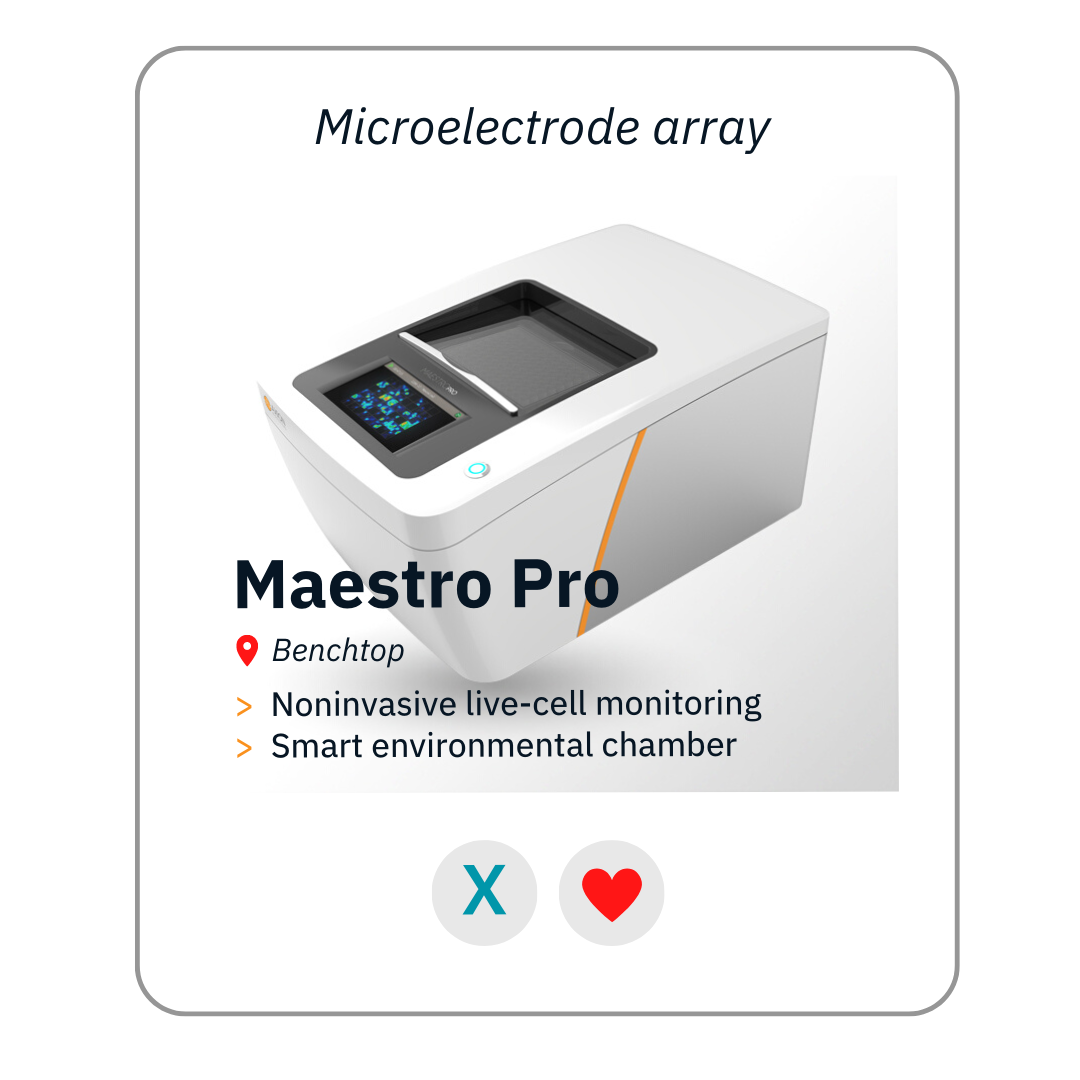 MEA
​I'm looking for an exciting relationship focused on the head and the heart. I'm really interested in making deep connections and seeing how things develop over time. 
Interests: Activity for disease modeling, organoids, and drug discovery
Benefits: Continuous, label-free data​​, and robust, sensitive measurements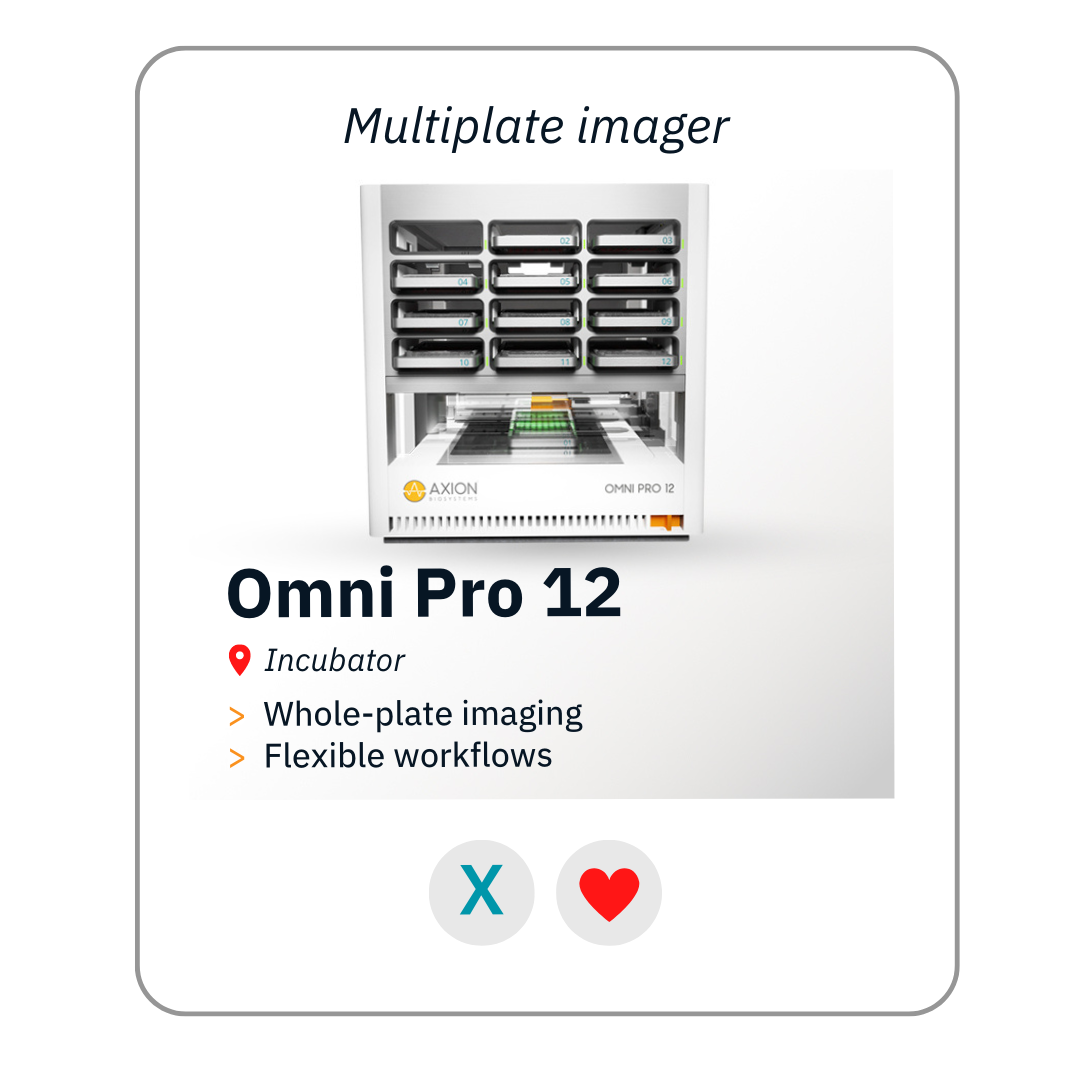 Multiplate Imager
I love observing new cultures in their natural environment and bet I could show you a thing or two. There's no need to be shy—all shapes and sizes are welcome.
Interests: Live-cell imaging for your assays, multiple assay types simultaneously
Benefits: Whole-plate imaging​, automated handling, flexible workflows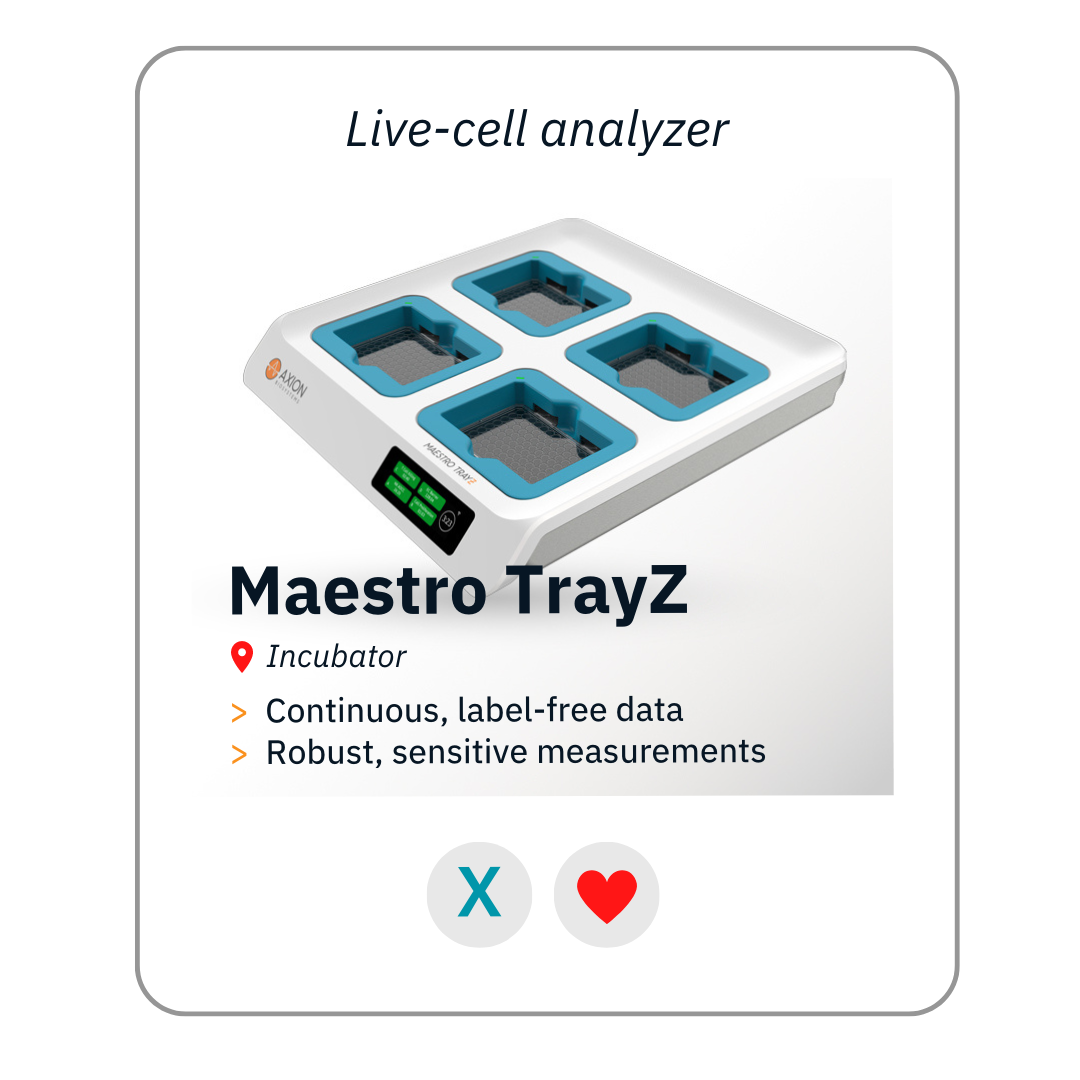 Live-cell Analyzer
You'll never find me putting a label on things; they just get in the way. I believe when you have a lot on your plate, maybe you just need more plates. 
Interests: Cell killing, proliferation, and barrier function assays
Benefits: Noninvasive live-cell monitoring​ and smart environmental chamber​